Jodi Bee Bakes
Est. 2013
The Bakery
Jodi Bee Bakes is a vegan bakery & café that specializes in all-natural baked goods. Our bakery uses local and seasonal ingredients when possible to create a variety of hand-crafted pastries and savory items for breakfast & lunch, which feature both vegan and vegan gluten-free selections. By consistently producing baked goods made with distinction and purpose, Jodi Bee Bakes aims to achieve a first-class reputation as a premier, local, artisan bakery whose conscious-based business model inspires respect from our community. Jodi Bee Bakes is an inclusive bakery where all people, especially those with dietary restrictions and dietary preferences can enjoy dining together. Thank you!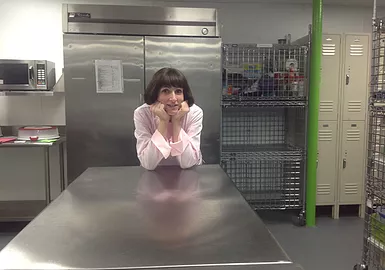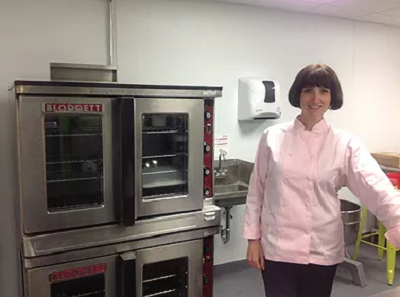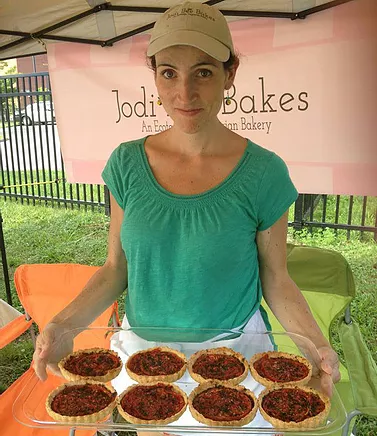 The Baker
Jodi founded Jodi Bee Bakes in the Spring of 2013 but the ideas, recipes and passion that make her business unique, date much further back. Like many, most of Jodi's fondest and earliest memories were in the kitchen watching her mother or grandmother cooking or seated around the dinner table with her family. She learned very early on that feeding others was an expression of love and creativity that resonated with her and cooking became a fundamental part of who she is.

Meanwhile, as she explored the art of cooking and various cuisines, Jodi also became interested in the environment and how humans played a significant role in the planet's ecology. Inevitably, her passion for food and for environmental awareness intersected and the way that she prepared her food slowly evolved. She embraced whole foods and purchasing more organic ingredients. She became mindful of seasonal food and learned that using local and seasonal ingredients delivered superior results. She planted a garden. She began frequenting farmers markets. She adopted a vegetarian lifestyle.

With each of these changes, Jodi became more inspired in the kitchen until she finally made the leap into launching her own business. Armed only with her enthusiasm and a Kitchen Aid, Jodi dove into action, quickly learning that starting a business is difficult, starting a food based business was a whole new level of difficult.

But eventually, Jodi achieved her goal of opening Jodi Bee Bakes, a bakery with a purpose.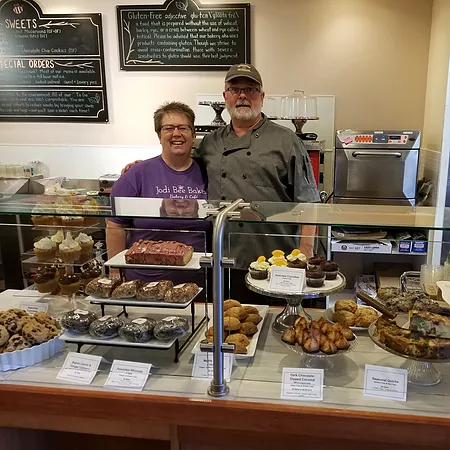 The Next Chapters
​ March 1, 2018, the bakery was purchased by Doug Gust, who was an employee of Jodi's. The purpose of the bakery has continued, as Doug lenthened the hours, as well as enlarging the menu, all to better serve the vegetarian, vegan, and gluten-free community.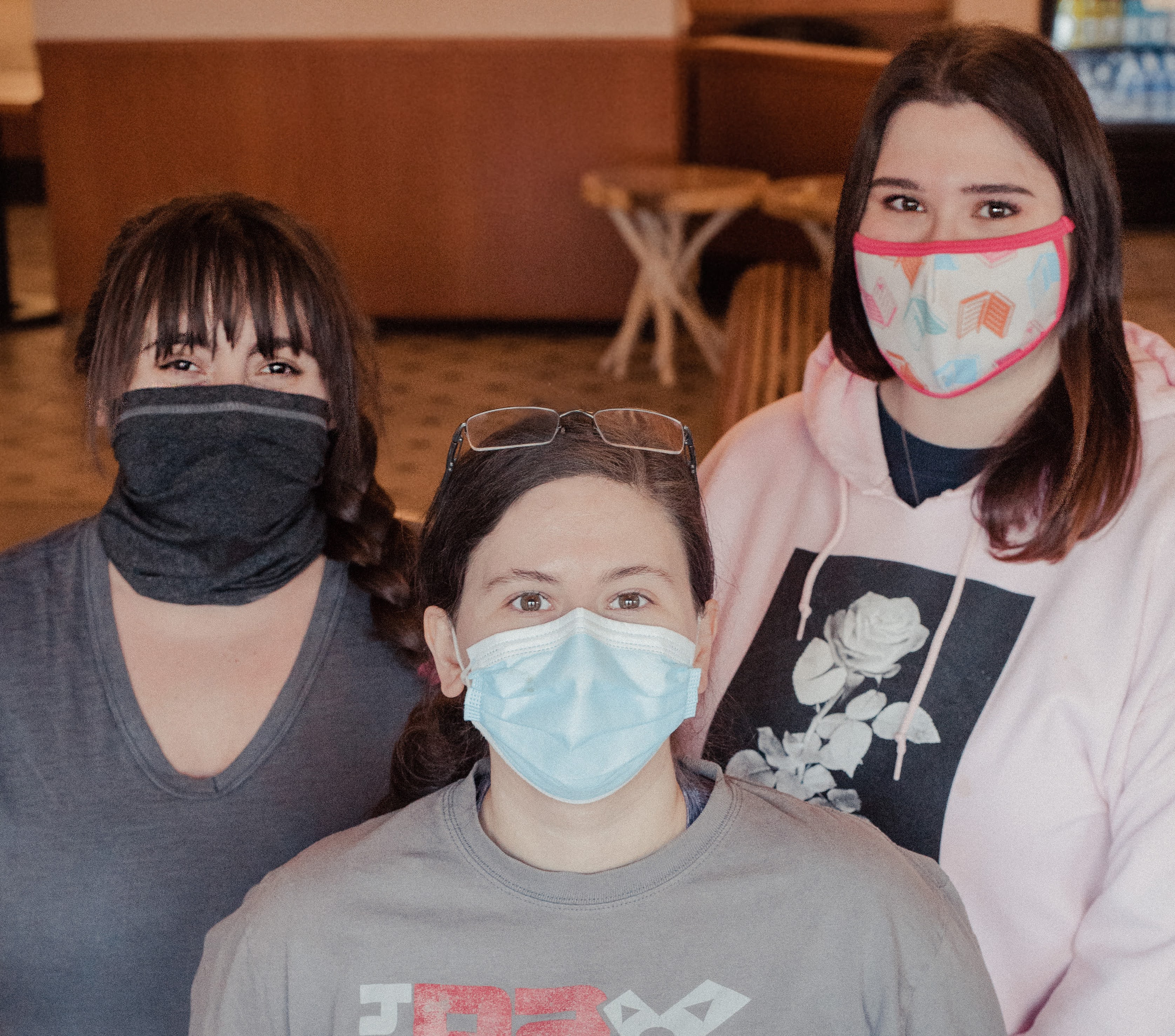 Three years later, in March 2021, the bakery was purchased by Liz Lucas, a long-time vegan. Armed with a love of vegan food and veteran staff, Liz plans to build upon the foundation laid by Jodi and Doug while converting the bakery to a fully vegan establishment.
​